Welcome to my fundraising page! I've recently been accepted for a month abroad through the University of Oklahoma and I'm hoping to keep everyone updated on my progress!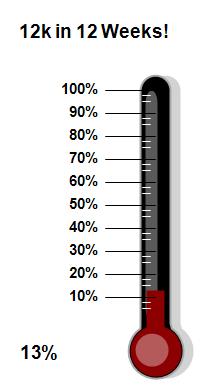 This program features a month in the beautiful Mediterranean county of Italy with my primary work in Arezzo– the capital city of the province of Arezzo in the Tuscany region. Unfortunately, the program doesn't come cheap. Considering my out-of-state status at the University (which I have been unable to change), I'm looking at an approximate budget of $12000. Again, not a small chunk of change.
Naturally, I've got a few scholarships and grants out in the air and I'm applying for so many more. I'll post updates right here on this page as I hear back, so fingers crossed! However, this will also be the home for my other attempts at raising the money.
First up, if you want to donate directly, you can send money through PayPal (this doesn't take anything off the top like several fundraising sites). I'll probably thank you publicly unless you ask for your donation to be anonymous. If you would like a more anonymous method of sending money, I've also set up a GoFundMe (even though I had absolutely no luck with the site when I was working on funding my study abroad trip to Greece). The GoFundMe is only a partial amount as a supplementary fundraiser (especially since I'm having trouble updating the information).
Second, all of the funds raised by my Etsy shop will be going towards the trip. I've got some photographs up now from my travels, with more potentially being posted soon. Click here to find my shop.
Please feel free to let me know if you have any questions!
Update 12 March 18 (Week 1): I got news back on my first scholarship! I received the Presidential International Travel Fellowship from the University of Oklahoma and President Boren! I can't be more ecstatic! This brings my total from $0 to $1600! What a great start! Fingers crossed for more to come!